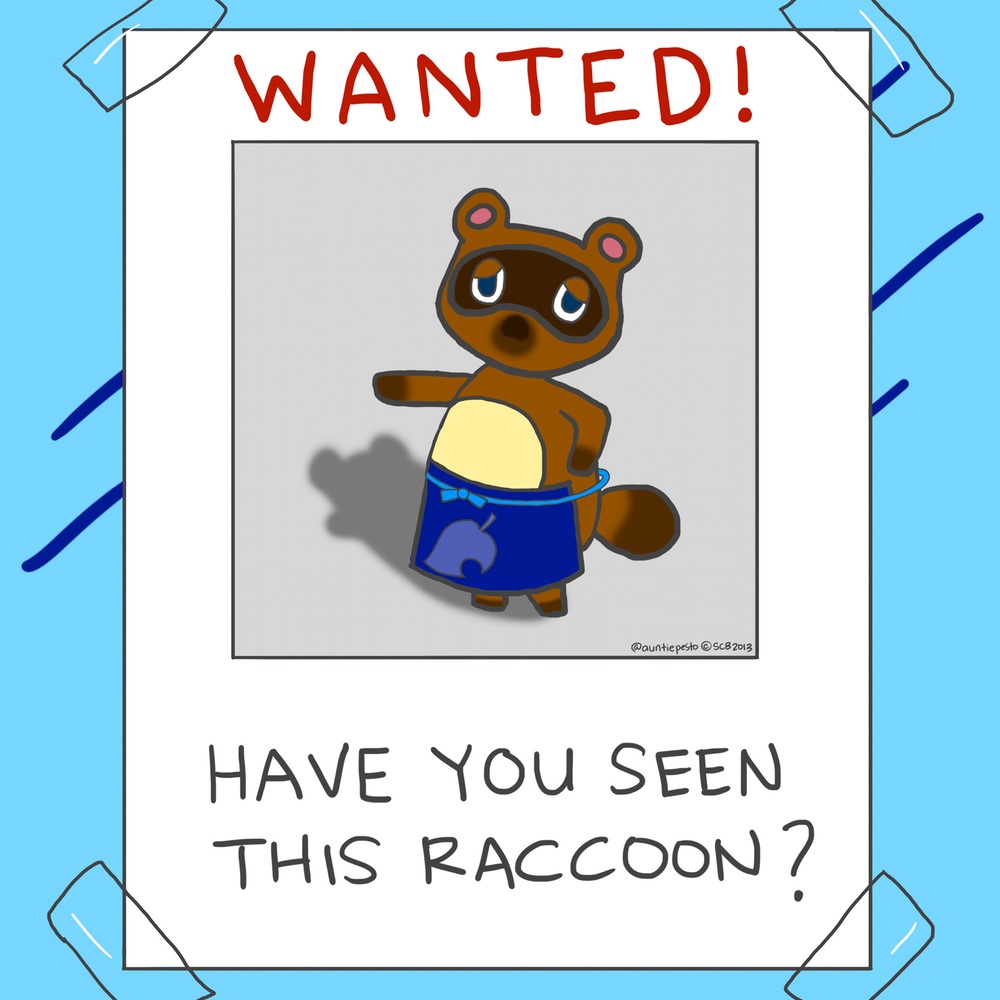 Dailies 05/23/13
Daily Doodle: Tom Nook! What have ye done?
–
Song(s) of the Day:
Bang Bang (My Baby Shot Me Down) by Cher
http://www.youtube.com/watch?v=6IdEfcsjhGE
and as sung by Nancy Sinatra
http://www.youtube.com/watch?v=T5Xl0Qry-hA
–
Musical Pipe Dream: In Cher's version, I've got a fiddle tucked into the crook of my neck and I pull the bow with long, meaningful strokes. During the breakdowns, I relax my shoulders and pluck the strings to the beat.
In Nancy's version, I'm sitting on a wooden chair holding a guitar. I have a piece of glass in my left hand to hold down on the frets as I pick at the strings. My eyes are fixated on my right hand and my head is bowed down.
–
Blurb 1/365: I wonder how the world would be if perspective could be used like currency? Like, you could pay people in perspective. Or you could pay people money to see your perspective. *She was lost in thought … she was missing for 12 days.*