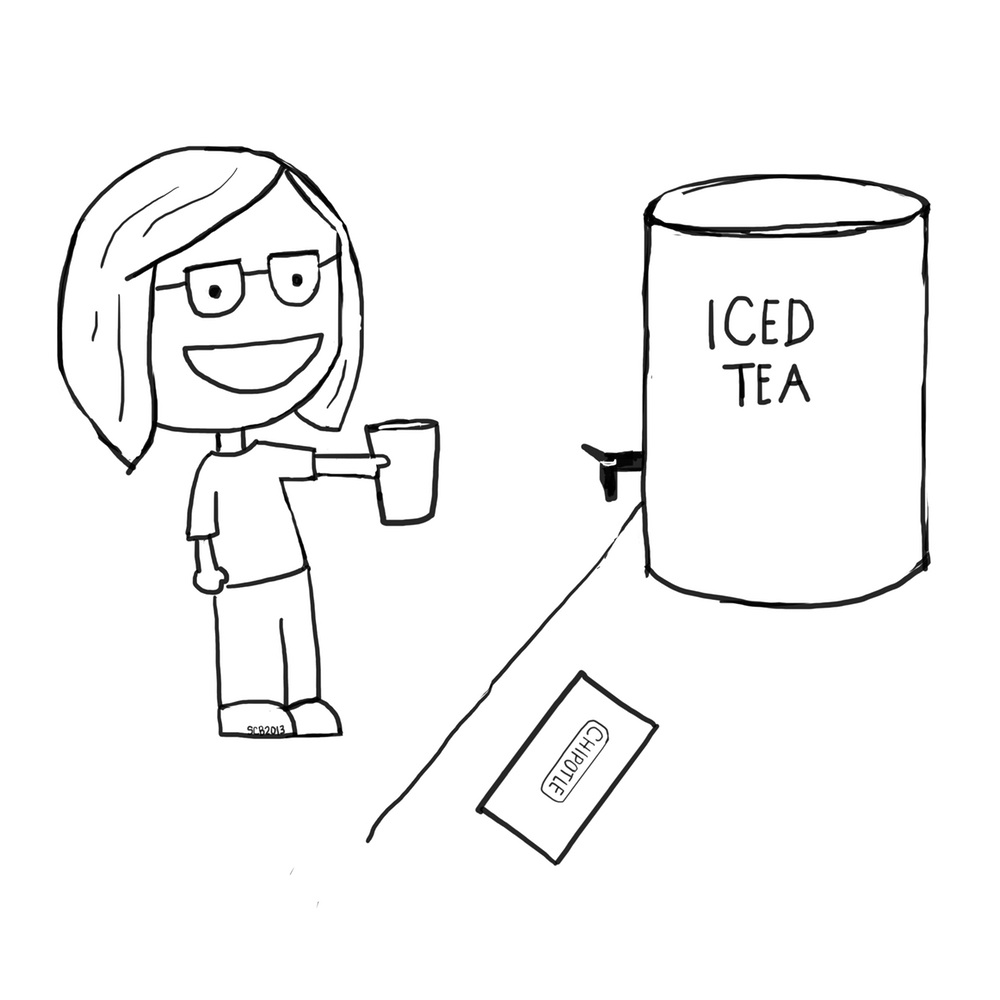 Dailies 03/10/13
Daily Doodle: Chipotle
–
Song of the Day: The Hole by The Soul of John Black
https://www.youtube.com/watch?v=aMQwgngbhlk
–
Musical Pipe Dream: I am singing backup while playing the drums.
–
Blurb 1/365:
The two things that I love most about Chipotle (other than the food):
1) Their iced tea. What is it? Lipton? I can't get enough of it.
2) Their napkins. They are a perfect size with the folds in the right places and a great addition to our dinner table which is the coffee table in front of the TV.