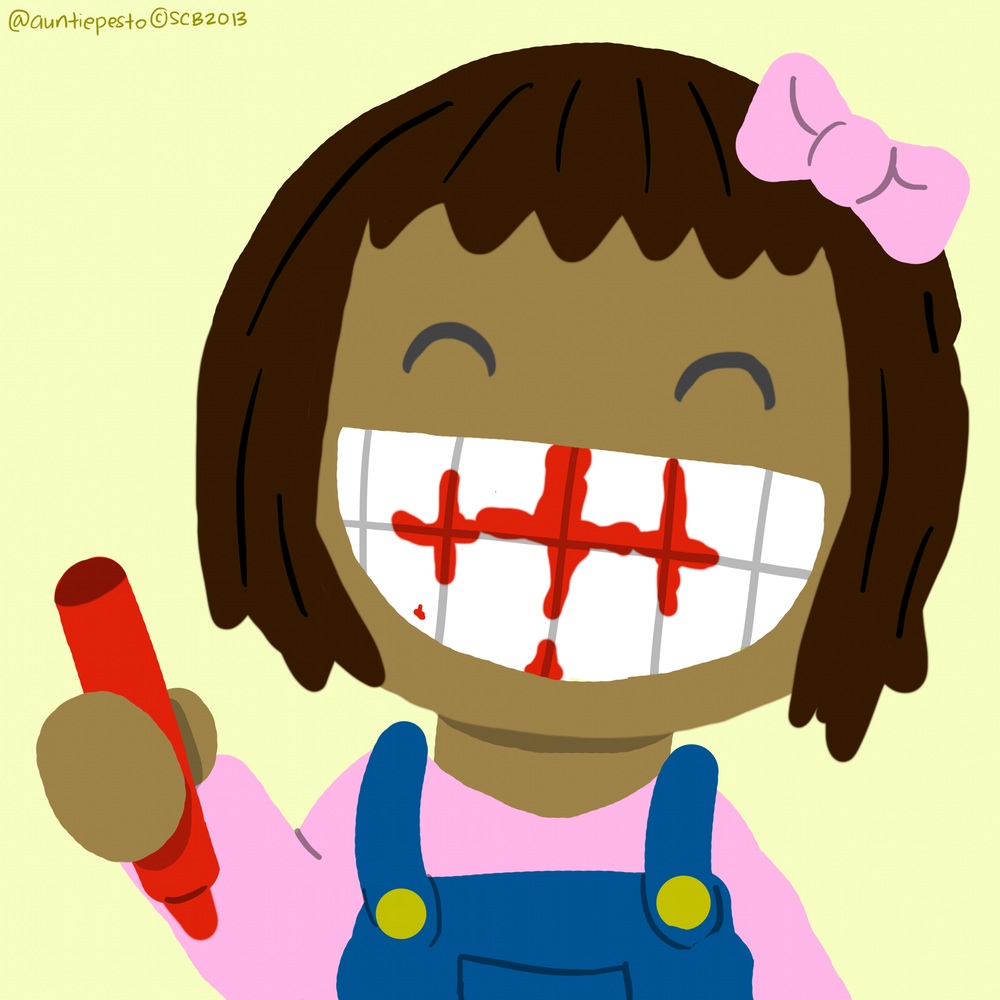 Dailies 10/01/13
Daily Doodle: Arts & Crafts Time!
–
Song of the Day: There Goes My Baby by Ben E. King and The Drifters
http://www.youtube.com/watch?v=i3HXy9mGPpI
–
Musical Pipe Dream: I'm part of the back up harmony. We're all in a line, one in front of another with our right arms facing an audience. We're bent at the knee and are leaning back as far as we can go without falling on the person behind us. While two stepping, our left arms are slack and hanging slightly behind us and our right arms are swaying with our fingers snapping.
–
Blurb 1/365: Chips.