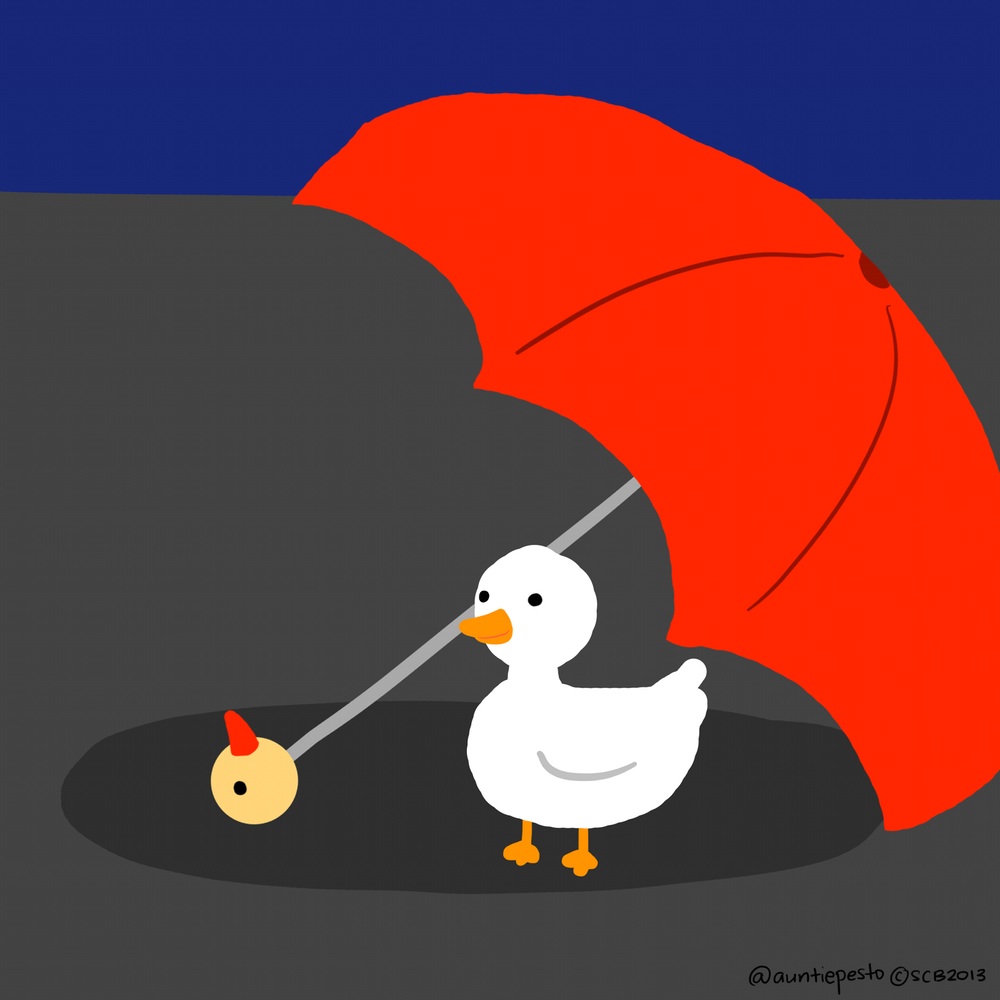 Dailies 11/13/13
Daily Doodle: Duck Umbrella
–
Song of the Day: Where's Me Jumper by The Sultans of Ping FC
http://www.youtube.com/watch?v=jxmZZBJQAKM
–
Musical Pipe Dream: I'm bobbing my head with the beat as I jam on the drums. Everybody's pretty sweaty.
–
Blurb 1/365:
Short Fictional Story: Soy Sauce
She sat in front of her makeup counter in her silk slip with her knees together and feet rested slightly to the right to accommodate for the height of her tall, black suede heels.
"I think everything is finally starting to feel right in my life," she said as she dabbed Kikkoman soy sauce behind her ears.
"It's like everything is falling into place." She dabbed more soy sauce on her left wrist and let the drop retain its meniscus momentarily before placing her right wrist over her left and softly rubbing them together. A small drop fell onto her thigh and she nonchalantly rubbed it into her stalkings with her thumb.
She was found the next morning on the floor, still in her slip and heels, with the sculpted waves of her hair covering her face. The tips of her fingers and palm of her right hand pointed upward. Just outside of her reach was an empty bottle of soy sauce.