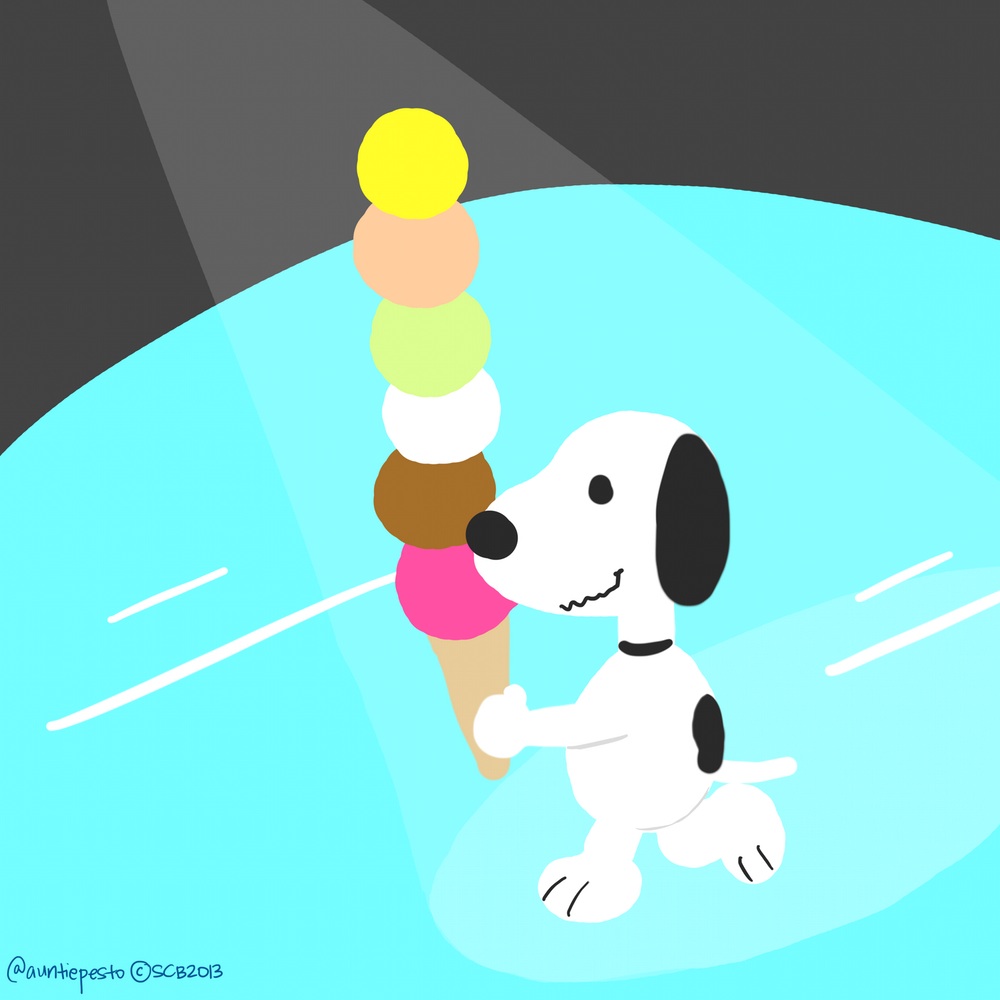 Dailies 09/15/13
Daily Doodle: My First Memory: Snoopy on Ice
–
Song of the Day: Mickey Mouse Club March from The Mickey Mouse Club
http://www.youtube.com/watch?v=x4C_lUy58Rw
–
Musical Pipe Dream: I'm marching to the beat of my own drum.
–
Blurb 1/365: Six months ago, I decided to do a daily project for a year that included four things: a Daily Doodle (a drawing), a Song of the Day (a random pick of a good song), a Musical Pipe Dream (imagining being able to play a musical instrument, a musical scene, or describing something musical related to the Song of the Day), and a Blurb 1/365 (writing something, a story, a quote, an opinion, anything).
I always over analyze things and try to meticulously plan them out before I even try doing them. This time things were different and I just started doing it without setting expectations for the outcome. It's the first time I've done something like this. Not only in art, but in anything.
I'm usually quite a pessimist when it comes to me following through with things. Now I'm halfway through. I've made time for this in my life right now and I believe that when I make time in my life for anything new, life starts to.
With my mind also changing, I'm thankful that the changes in my life and my mind are positive. It also doesn't hurt to that I'm getting a bit of discipline on my drawing skills and time allocation.
I don't know where I'll be in the next six months, but I'm content knowing I'll be somewhere good in my mind and that's all I need to know. See you then :O)